Salvus Data Consultants specializes in large scale data backup/recovery and disaster recovery planning. We specialize in IBM's Tivoli Storage Manager (TSM) and data protection offerings for ERP, Databases, Mail, and SharePoint, etc.). Salvus also consults on computing environments, where dependencies and timings are critical components within a customers business environment.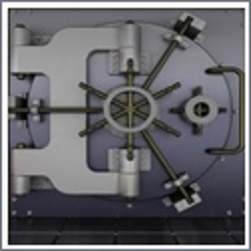 Salvus Data Consultants is one of the leading TSM Backup data storage management integrators offering a range of TSM backup solutions and services to store & protect your valuable information. Our team of TSM storage integration professionals brings decades of combined experience in designing, deploying, and supporting scalable storage solutions to meet all of our customers' needs. Salvus Data Consultants works with customers from a variety of industry sectors, including financial services, insurance, healthcare, and higher education.
Our partnership with Rocket Software and IBM allows Salvus to be your first choice for addressing your backup and recovery environment.
Key notes on Salvus:
Tivoli Storage Manager – Sales and Services – We are IBM TSM certified with more than 40 years of collective experience in backup and recovery of very large backup systems (some larger than 120 TB per night per server).
Servergraph – Sales and Services
IBM Power 6/7 (RS6000) AIX/Linux server virtualization and architecture solutioning
UNIX ksh scripting
Linux experienced on both Intel and IBM Power
Salvus would like to become your partner of choice when it comes to protecting your business critical data.
For more information on how Salvus can optimize your existing TSM environment contact us today:
Phone: 903-201-7233