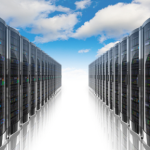 Let us introduce you to the Salvus Cloud Data Backup and Recovery Management model and you can have access to our (U.S. based D.O.D cleared) team who manages your business critical backup solutions for you.
Using the Salvus Cloud Data Backup solution, you will enjoy these benefits:
Access to a team that spends their time doing backups 7×24 365 days a year.
The Salvus "Technical Conscience" to your current (and future) backup architectures.
Having the latest backup and monitoring solutions, without the overhead and headaches to maintaining it.
Plan and execute your Disaster Recovery efforts in house or at the location of your choice.
Partnering with an American operated organization who understands your business needs.
Eliminate licensing and service issues related to hardware and software maintenance contracts.
Salvus Data Consultants is prepared for your next Black Swan event… Are you?